Housing Administrations
Agenzia Universo
The Agenzia Universo Vacanze Srls specializes in the management and administration of buildings to deal efficiently and competently all issues related to the management of buildings in co-ownership and to provide advice on regulations.
The legal and tax complexities and civil liability still rising require multiple skills and extensive preparation that only a trained and organized office can offer.
The Agency's objective is cost optimization, management transparency and collaboration with managed buildings, all of which are an essential basis for a good collaboration.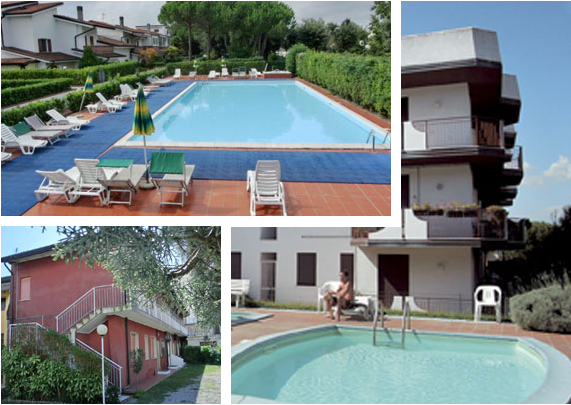 The Agency Universo has accumulated experience in the field of administration of properties, buildings, commercial and industrial centers.
The Universo Agency is managed by Dr. Stefano Boso, which deals with interpersonal relations, he chairs the meetings and provides service, tax assistance and tax required. The Universo Agency availing of a staff of trained professionals and competent, the Universo Agency has the crucial role of the office practice management by processing tax compliance expenses and accounts, managing suppliers and is always projected toward finding all innovations that can make more efficient the administration work.
The Universo adheres to the National Agency properties administration (A.N.A.C.I.) in the list of representative associations at national level of non-regulated professions (Art. 26 Decreto Legge N° 206/07).
Properties Management of buildings, shopping and industrial centers
Accounting properties management
Consulting of properties and administrative management
Making of practices for tax breaks in the real estate sector
Drafting of real estate division and property regulations
Drafting and processing tax models: Modello Unico Quadro AC, Modello 770, Certification withholding
The Agency Universo has a modern equipment and uses innovative technologies for computerized accounting, administrative and management
The Agency Universo for urgent needs provides an emergency service with its own staff or by plumbers, electricians, builders, craftsmen, which it is always in direct contact
The Agency Universo uses qualified and trained professionals, in the field of Legal and Technical
The communication and contacts with the Agency Universo can take place at any time.
You can find us in Eraclea Mare (VE) every day from Monday to Friday from 09:00 to 12:00 and from 15:00 to 18:00. Public opening on Tuesday, Wednesday and Thursday from 09:00 to 12:00 and from 15:30 to 18:00. Friday from 09:00 am to 12:00 pm and all other days by making an appointment by calling us.
Property Management Area
The Agency Universo offer its customers the opportunity to inspect the accounting property management, shareholder meeting minutes through a reserved area that you can access through custom password for each block.
 The service will be available soo.
Via Marinella, 41
Eraclea Mare Venice Italy
Ph. (+39) 0421 66266
Fax (+39) 0421 66049
Mobile (+39) 392 9299499
You can contact us during opening hours:
Morning: From 09:00 to 12:30
Afternoon: from 15:00 to 18:30.