Excursions in Veneto
In such a varied territory, the proposals for excursions in Veneto are many indeed!
To help you choose, Agenzia Universo Vacanze works with partners you can contact directly by clicking on the links below.
You will find a selection of proposals and activities. Choose the one that best suits your preferences by booking online now!
The Veneto is an extremely varied territory, rich in opportunities for excursions and attractive proposals for visitors. To make it easier for tourists to choose, the Universo Vacanze Agency has formed partnerships with selected partners, offering the possibility of contacting them directly through the links provided.
Thanks to these partnerships, you can access a wide selection of proposals and activities, allowing you to choose the one that best suits your preferences and book it online quickly and easily.
With Agenzia Universo Vacanze special proposals
One of the partners with whom Agenzia Universo Vacanze collaborates is HolliDaytickets. This platform offers holidaymakers from all over the world easy access to the best local experiences and free tickets. HolliDaytickets is dedicated to connecting local information with the hospitality industry and its visitors, offering different solutions to make the travel experience even more complete and fulfilling.
Another partner you can benefit from is Tour & Tickets. This agency offers guided tours in Venice and the Veneto region, as well as providing tickets for various activities. Thanks to Tour & Tickets, organising your holiday becomes quick and easy: just a few clicks are all it takes to discover a magical region, where art, history, nature and food and wine intertwine in a unique combination. Every corner of the Veneto hides a little surprise to discover, and Tour & Tickets is the perfect way to fully experience all that this land has to offer.
Thanks to the collaboration of Agenzia Universo and Activity Sports Eraclea you will have access to a wide selection of sporting activities, rental services and excursions at special prices, dedicated exclusively to our customers.
Various activities and experiences in your holiday
In short, Veneto is an area rich in tourism opportunities and the Universo Vacanze Agency is committed to offering a wide range of proposals thanks to the collaboration with partners such as HolliDaytickets, Tour & Tickets and Activity Sports Eraclea.
Choosing between different activities and experiences becomes easy thanks to the possibility of booking online, guaranteeing an unforgettable holiday in the heart of one of Italy's most fascinating regions.
Guided Tours
Tour & Tickets
Guided tours in Venice and Veneto, tickets and activities to organise your holiday to discover a region where art, history, nature and food and wine intertwine and where you can find a little surprise in every little corner.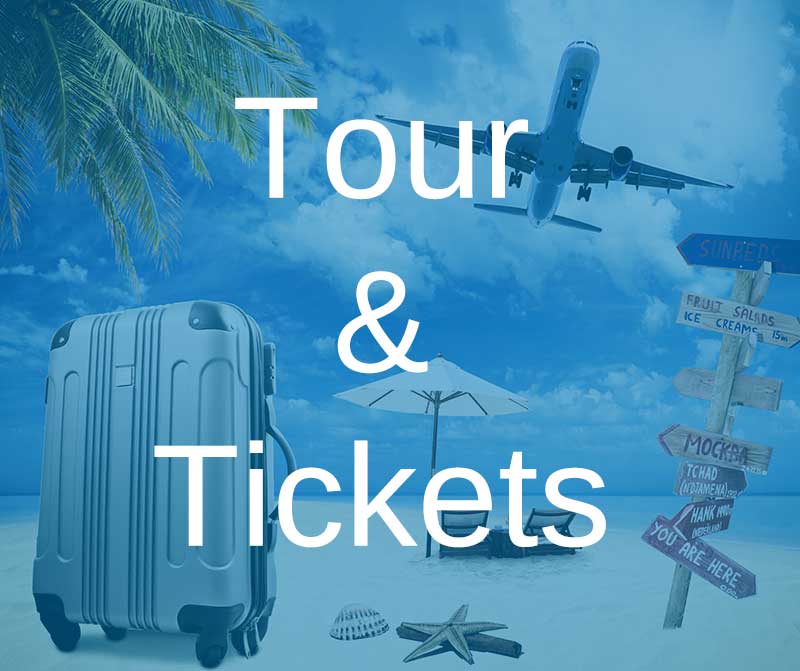 Excursions
Activity Sports Eraclea
Three customised e-mtb routes to see the unique beauty of this area. Visit the Mort lagoon, the splendid pine forest, the rice fields and the walnut grove. Our accurate mapping will lead you to enchanting views.