Rent Apartments Eraclea Mare: our proposals for holiday home rentals selected for you!
Rental Apartments Eraclea Mare
For flat rental requests in Eraclea Mare, bungalows, residences and villa you can drop by the Universo Vacanze Agency or contact our front office, we will surely have the housing solution for your seaside holidays!
To rent flats Eraclea Mare Contact us!
THE AGENCY UNIVERSE HOLIDAY FLATS RENTAL PROPOSALS
Rent flats, bungalows, residences, villas in Eraclea Mare
UNIVERSO PLUS+
Discover all the possibilities of a holiday with us!
Experience a sporting emotion. Choose your Sport.
Have you long dreamt of trying a sport? Are you planning an exciting excursion?
By booking with Agenzia Universo, you will have access to a wide selection of sports activities, rental services and excursions at special prices, exclusively dedicated to our valued customers.
Thanks to the collaboration with our partner, Activity Sports Eraclea, you can finally make your wishes come true.
Visit our page to discover the new opportunities that await you and start living an unforgettable
experience!
Booking Protection
Agenzia Universo Vacanze has thought of all of you with a genuinely beneficial travel insurance! Thanks to Booking Protection and Allianz Protection Plus, you can insure your vacation at a small price. Choose to insure your deposit or the entire trip and book with confidence and calm your next holiday in Eraclea Mare and Duna Verde. Discover now all the benefits of an insured holiday, compile data from the form below and you can download the pdf information with all the details.
Attention: insurance has to be subscribed within 24 hours after your booking.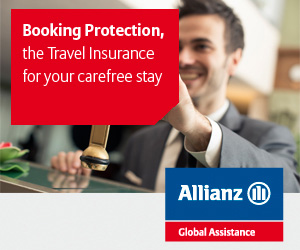 INTERACTIVE MAP